Victoria Robinson – Life Changing Results!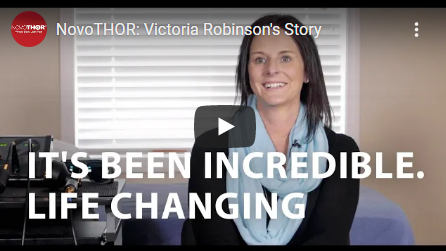 Victoria Robinson Wins!
Victoria Robinson talks about the effects of NovoTHOR on her life. After a severe fall resulting in brain damage—after the third session, [she] just felt totally different. The pain had subsided. NovoTHOR has been incredible. Life changing. 
The body is a system, not a set of individual parts. Injuring your leg puts additional strain on your back. NovoTHOR is a whole-body treatment, treating the entire system — in just 15 minutes.